This is one example of the personalized Quinceanera songs we've written. Kathleen Tarp wrote the lyrics to this Quinceanera song based on Darlyn's life, as a surprise song to be played at her Quinceanera celebration.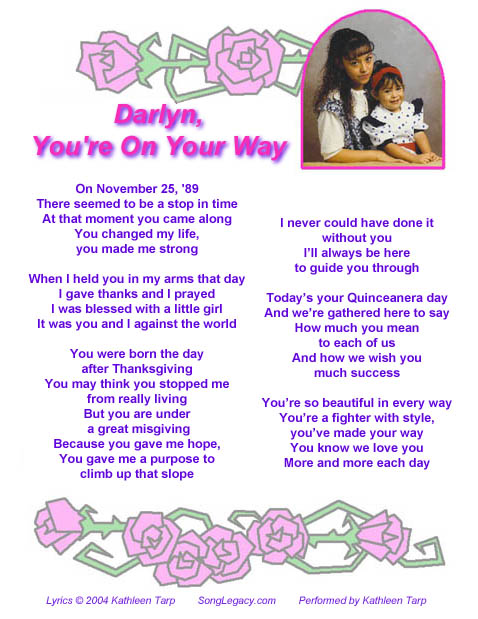 Lyric sheet for personalized Quinceanera song, page 1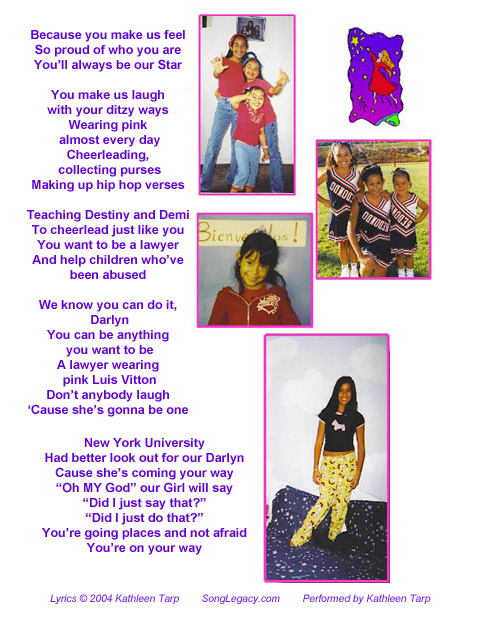 Lyric sheet for personalized Quinceanera song, page 2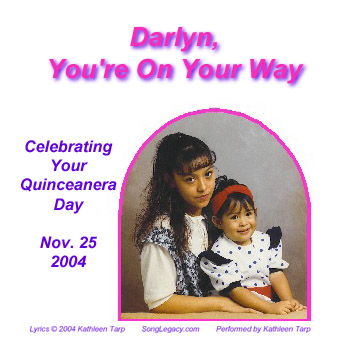 CD jacket cover for personalized Quinceanera song


Here's what Darlyn's mother said about this customized Quinceanera Song:

"Let me tell you that I am on cloud nine with your work, I was AMAZED! You had all of us in tears and the expression on our daughter's face as she danced and was realizing the song was about our story ... she cried, she laughed ... it was incredible! I've gotten so many calls saying how beautiful the song was! Everyone wants your information and I am honored to provide it. You are Awesome ... I will never forget you and your warm heart. A lot of the things didn't go as planned but no one cared because after the dance everyone was thrilled. I'm truly blessed to come in contact with such noble people. You are amazing and I will never forget how you made my baby's day magical."